We produce an annual series of children's' puppet shows. Shows are the first Saturday of every month at 10:30 am at The Cherry Artspace (102 Cherry St.,Ithaca NY). The series runs from September through June. Here is the schedule for 2018-19.
September 1st- Wanda and the 3 Potions– performed by Lily Silly Puppets
Wanda the Wizard has always been very helpful on the set of Aunt Irene's variety show, but her new potions are making a magical mess. See the singing Ms. Lips, a many eyed monster, a celebrity giraffe and more! Live music by classically trained Matthew Ocone.
October 6th- Alfonso's Miniature Orchestra– performed by Lily Silly Puppets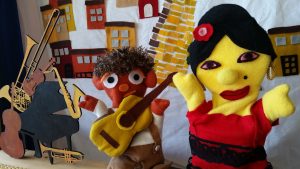 Alfonso lives with his grandmother in Southern Spain and isn't allowed to study music. When he falls in love with the guitar, his only help comes from a flamenco-dancing guitar master who teaches him the secrets of the instrument. A great intro to classical music for kids. Live music by classically trained guitarist Matthew Ocone. Featuring music from Spanish Masters, including Granados, Albeniz and Tárrega.
November 3rd- Crankies for Kids!– performed by Marina Gershon and Isaac Sharp
Duck Odyssey: On January 10, 1992 a cargo container full of rubber ducks and other plastic toys fell off of a ship into the Pacific Ocean, spilling it's contents. In the years since, these durable little seafarers have washed up on beaches around the world. This is the story of one such rubber duck and its journey across the sea.
December 1st, 10:30am – The Cat of Dovrefjell- an antique puppet show performed by Magic Garden Puppets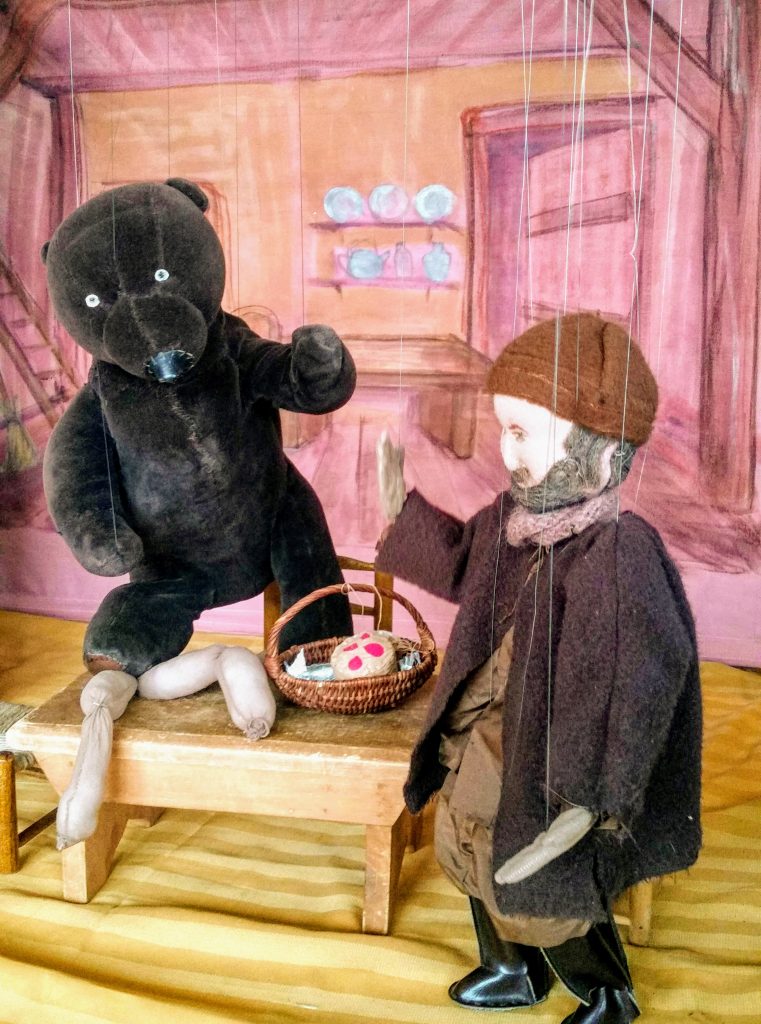 The Cat of Dovrefjellis a traditional Norwegian folktale. The action is set in the North of Norway during Yule. Trolls take over Halvor's house and eat his Feast every year, leaving the family freezing in the woodshed. One year a trapper with a beautiful brown bear on his way to the King of Denmark, stops at Halvor's house. The story unfolds when Olle Bolle, the baby troll, encounters the bear behind the stove …
January 5th, 10:30am – Silly Goose – performed by Scott Hitz of Pupphitz
Mother Goose is scheduled to come visit the fantastic town of ImagiNation Falls, but where is she?! Now it's up to Abe the yeti and Griff the griffin to entertain the children. They decide to put on a puppet show, but can't seem to get the stories right. Come see your favorite stories as you have never seen them before! Puppets playing with puppets! What could possibly go wrong?!
February 2nd, 10:30 am – Miss Angie's Magical Shadow Theater – performed by Miss Angie
Miss Angie's Magical Shadow Theater uses simple elements of light and shadow with dramatic live music to create a show that is exciting and engaging for the whole family.
March 2nd, 10:30 am – Shadow Short for Kids – performed by LilySilly Puppets
Hear the tale of the Cabbage Girl, see the dancing robot ballet and much more in this dynamic collection of short shadow puppet shows. Get a glimpse into how shadow puppets work with Lily and Matt after the performance.
April 6th, 10:30 am – Aunt Irene's Variety Show – performed by LilySilly Puppets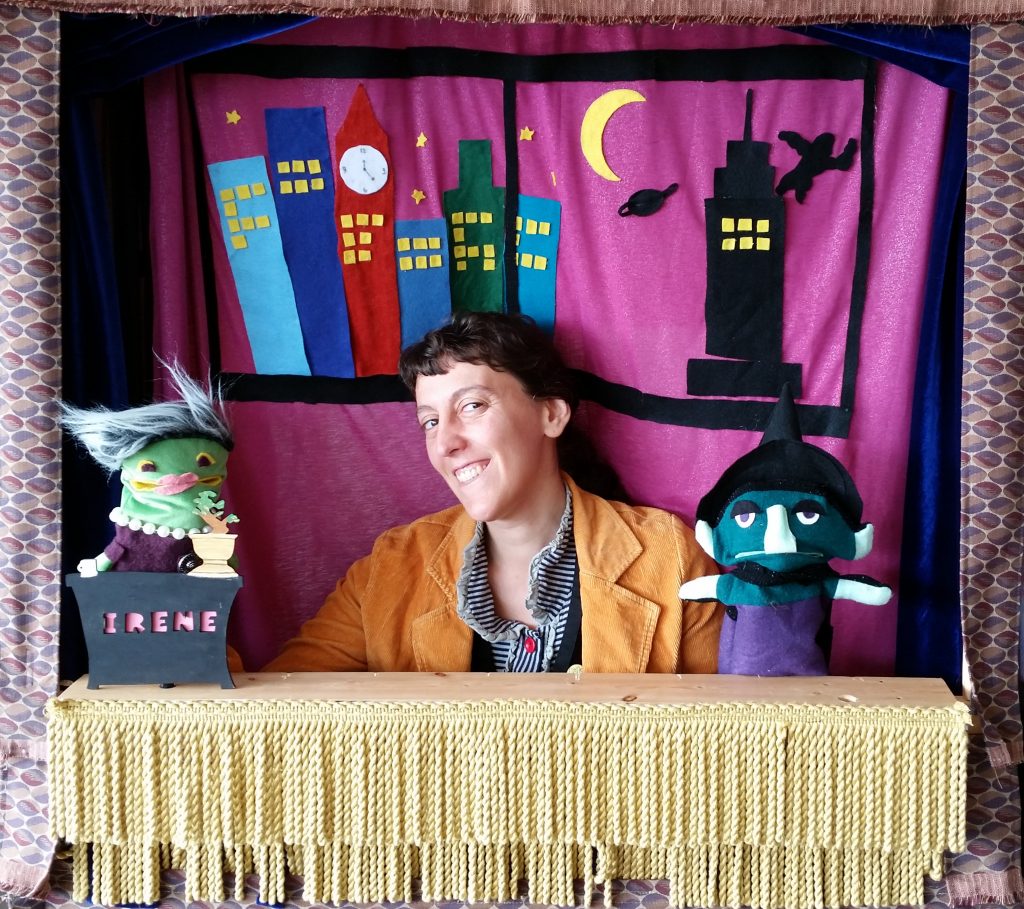 See a singing sloth, the mysterious Linked Lizard, Rosita the flamenco dancer and Wanda the Wizard. Things seem to go awry as a needy witch casts spells to compete with Aunt Irene's cast. Live music by Matthew Ocone.
May 4th, 10:30 am – Pulcinella – performed by Lilypad Puppet Theatre
A "micro-philharmonic" of musicians will perform Stravinsky's much beloved Pulcinella to an original shadow show by Lilypad Puppet Theatre. The many inhabitants of a local pond come alive as Pulcinella the frog hops in and out of trouble. In collaboration with Music's Recreation.
***June 8th, 10:30 am – The Frog Prince – by Magic Garden Puppets
The princess makes a promise to a lonely frog for his help. Now he wants to drink from her golden cup, eat from her golden plate and sleep on her golden pillow – gross! See this classic tale with live music and marionettes – puppets on strings! With live music and a chance to meet the puppets after the show!
*** 2nd Saturday in June!
Our series will continue in September 2019!