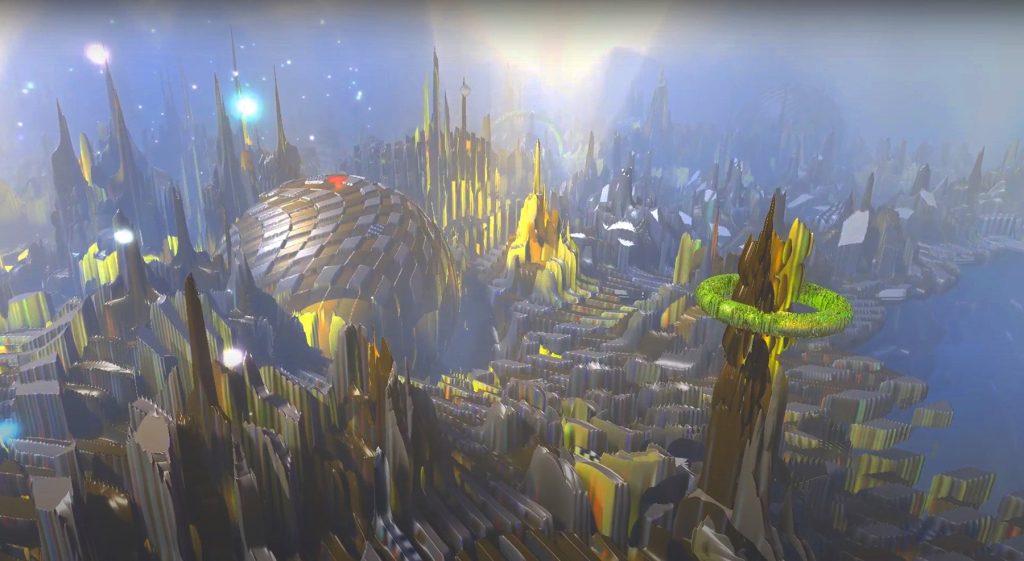 Allen Cosgrove (Crankie 3023: The Ultimate Battle) is a Cooperstown, NY based retired art professor and multimedia innovator, who created the fractal landscapes featured in tonight's Crankie.  Samples of his other works can be found at his website.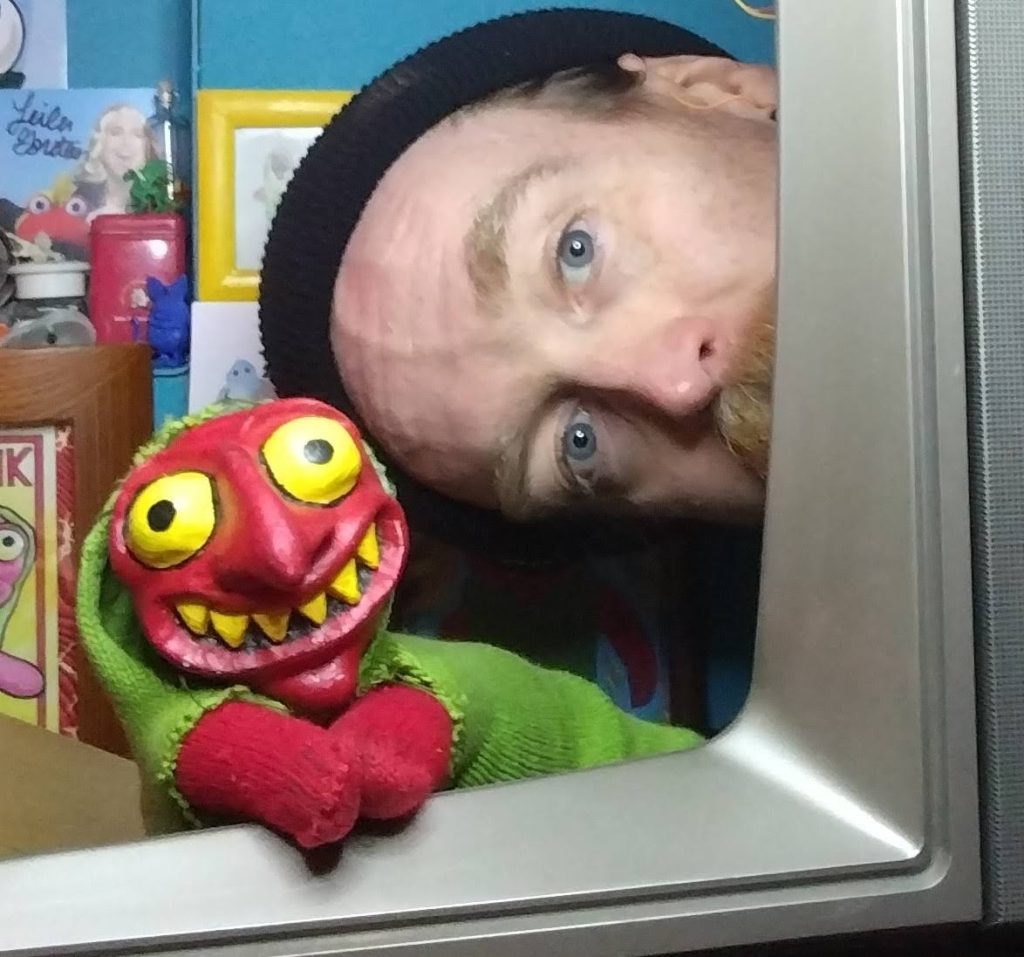 Andy Finkle is a visual artist who works in multiple media, sometimes simultaneously, to produce art intended to be enjoyed by a variety of viewers. His current passion project is E.L. Show, the public access production with a titular character who sketches creatures human and otherwise, and hosts public-domain cartoons with the help of his nephew Globert.
izaq charp (What's That Drawing?!) It is considerably more difficult to determine what izaq charp is than it is to say what izaq was at some particular point in spacetime. When we started writing this biographical blurb on September 28, 2023 at precisely 7:32:44.86pm (EST), izaq was a neutrino smoothly sailing though the vast gulf between atomic nuclei somewhere in the Antarctic ice shelf (Earth) at very nearly the speed of light. By the time we finished at 7:36:24.56 izaq was a red dwarf gently burning on its ten-billionth birthday in the beta quadrant of the Andromeda galaxy. By the time you read this blurb, dearest attendee, izaq is presumably at the Crankie Cabaret, which he is contractually obliged to be present at in human form for the duration of the performance. If this is not the case, please contact galactic human resources to file a formal complaint.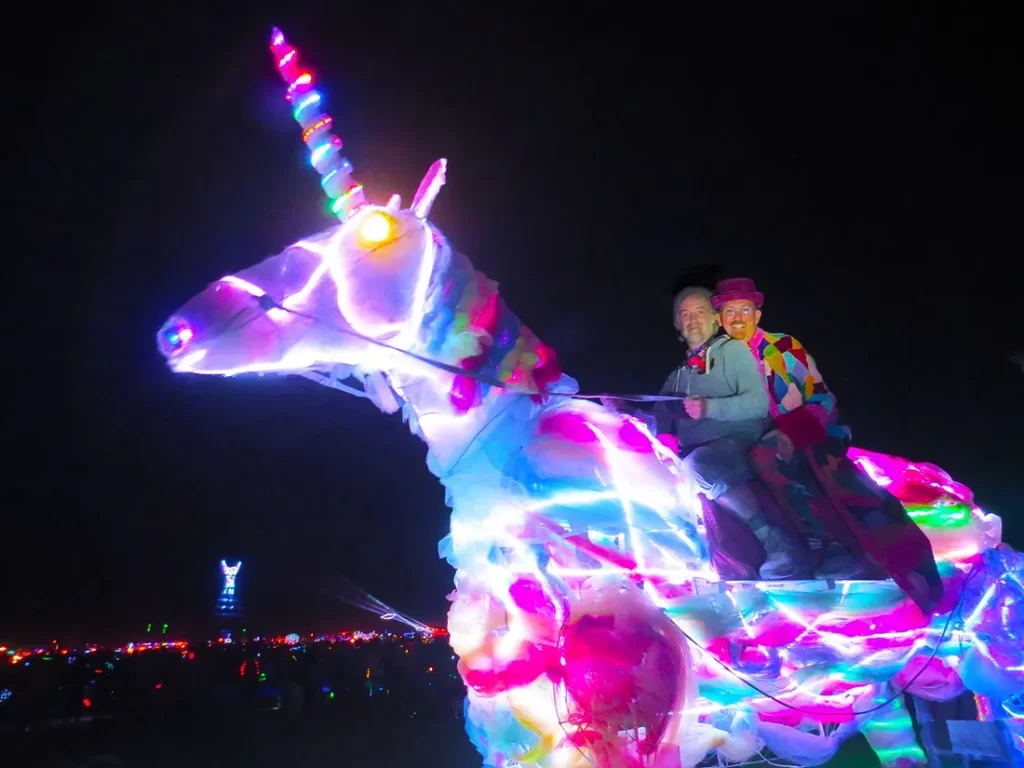 Doug Shire (Crankie 3023: The Ultimate Battle) is an Ithaca, NY based multimedia artist and co-founder of the BEYOND Art Collective, bringing immersive and interactive art to another large scale group exhibit in downtown Ithaca in 2024!  He is best known as one of the creators of the art vehicle, Sparky the Unicorn.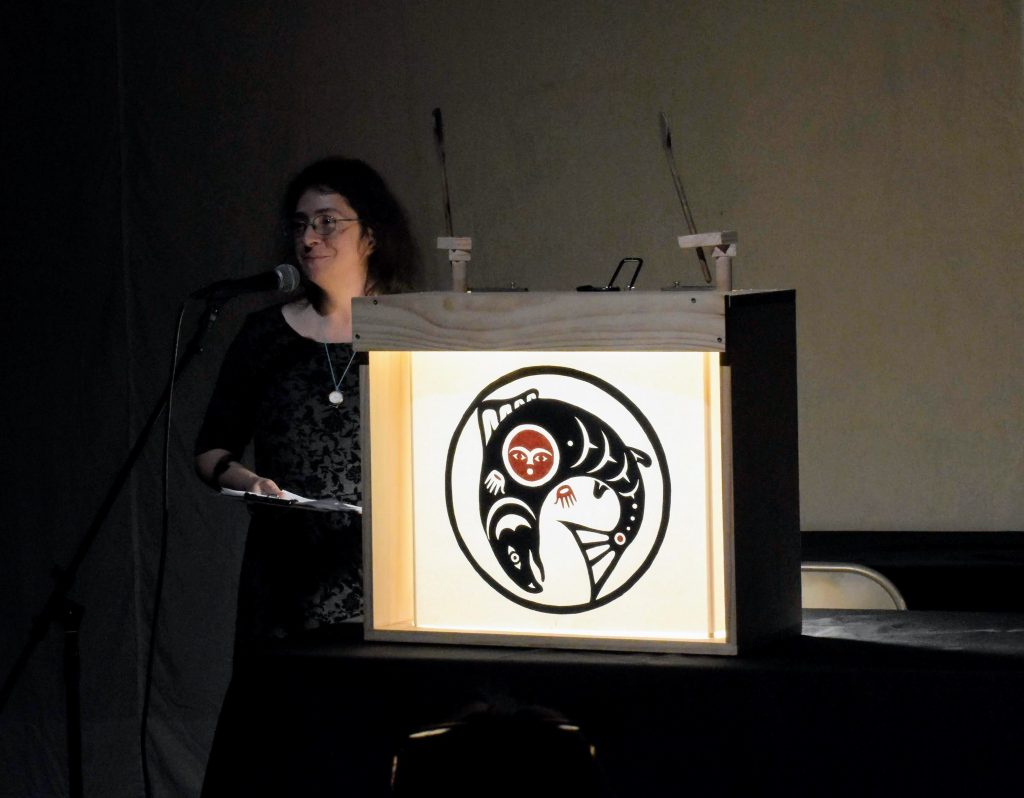 Edith O. McCrea – (art for Leisure League) – has made puppets and assorted weird props, including severed human body parts and a functioning papier-mache light-bulb, for The Cherry Theatre. She made and performed two crankies ("Lady Margaret" and "Salmon Boy") for previous Crankie Cabarets. She was a puppeteer, marionette maker, and director for Magic Garden Puppets. She also translates Yiddish literature into English and plays old-time banjo.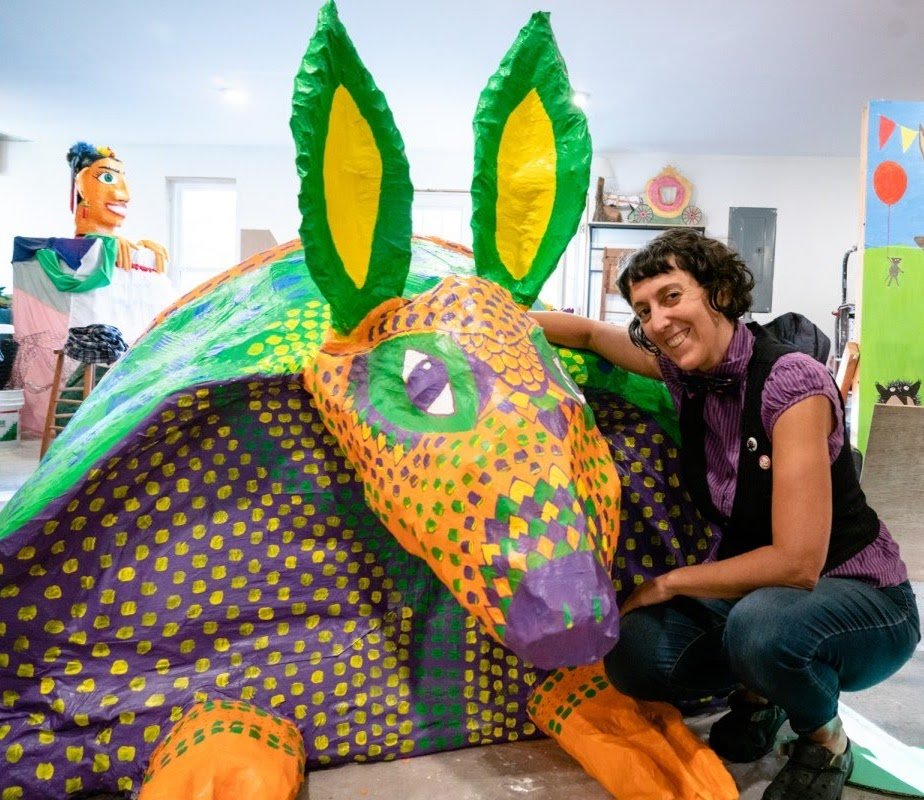 Lily Silly Puppets – (Leisure League) Lily Gershon is the director of Lilypad Puppet Theatre, a local puppeteer and creator of Lily Silly Puppets. She makes hand and shadow puppets in Freeville, at a small collective house called the Dacha Project that she built with her pals. She enjoys parades, jazz singing, wind-up toys, and pop-up art, and pretty much anything absurd and wacky.
Maisie O'Brien (she/they) (Solomon Grundy). Maisie is a Philadelphia based shadow puppeteer. Her shadow practice simmers together everything from cut paper to traditional printmaking, overhead projector, crankie theater, stop motion animation, and cello. As a second generation arts educator they also work to encourage local voices via puppetry and narrative arts workshops, summer camps, and festivals. She has had the most recent pleasure of learning and performing with communities like the Black Cherry Puppet Theater, Confluence Creative Arts Center, and the National Puppetry Festival. For Maisie, calling on shadows is a magic of realizing the impossible and of vibrating at a frequency that is universally understandable, which is a magic that they feel is so fertile for growing mutual respect and communication across communities. maisieobrien.com Instagram: @maisie_oh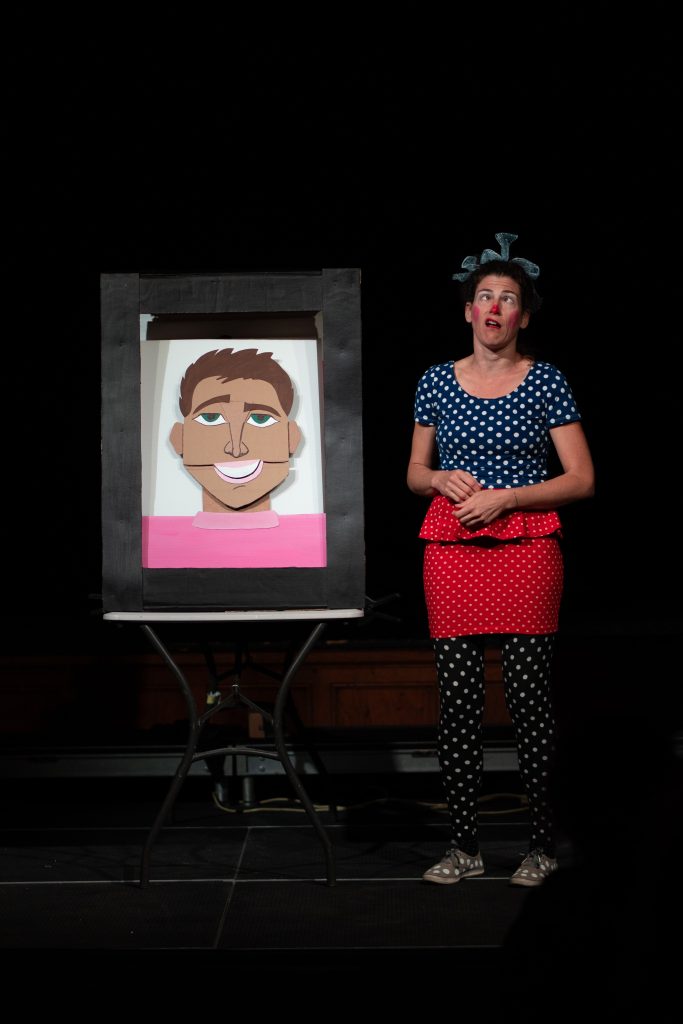 Marietta Synodis – Marietta is a modern-age Renaissance woman. Prior to arriving in Ithaca (in pursuit of a more balanced lifestyle), Marietta was a radio producer in New York City. She now walks through the world as a performative storyteller, telling stories through acting, dance, puppetry, and radio. She is currently producing THIS is Ithaca —a podcast that explores community and the people who build it. She is also (ever so slowly) building her own home. She would like to thank YouTube for providing all the necessary knowledge to guide her in that endeavor.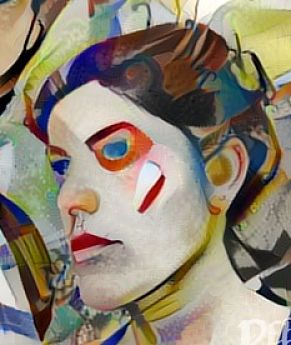 Marina Gershon – (What's That Drawing?!) On this winter night, the unbridled ferocity of the storm is matched only by the blackness of the sky, horizontal streams of sleet masked in an impenetrable inky curtain. It's incongruous, unnerving, you think staring out the window at the utter absence of anything. There's a knock, barely audible over the frenzied din. A pause, and then another. And is that the jingle of tiny fairies' bells? But, whosoever could be out on a night like this? Why, it's Marina Gershon of course! She's come with gifts and laughter and steaming mugs of tea. Snowflakes land on her eyelashes for an instant before being melted by her radiant warmth. She stands on your doorstep smiling, waiting to be invited in, which of course you do. And your day, however it may have been before, is now a merry one indeed. Such is the way of Marina.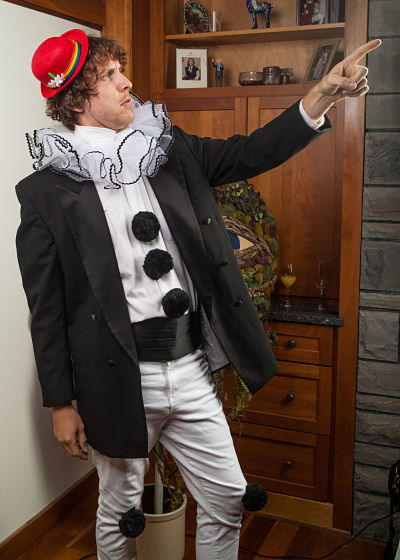 Matthew Ocone – (Host & Leisure League) is a musician based in Ithaca, NY. In addition to performing on solo classical guitar, he regularly plays with Isaac Sharp in The Dacha Guitar Duo, with violinist Bill Hurley in The Tarragon Duo, and with puppeteer Lily Silly. He lives at The Dacha Project, in Freeville NY, a sustainable homestead, where he manages a small vegetable farm. For info on his various musical projects, The Dacha Project, and his passion for Hippopotami, you can visit his website.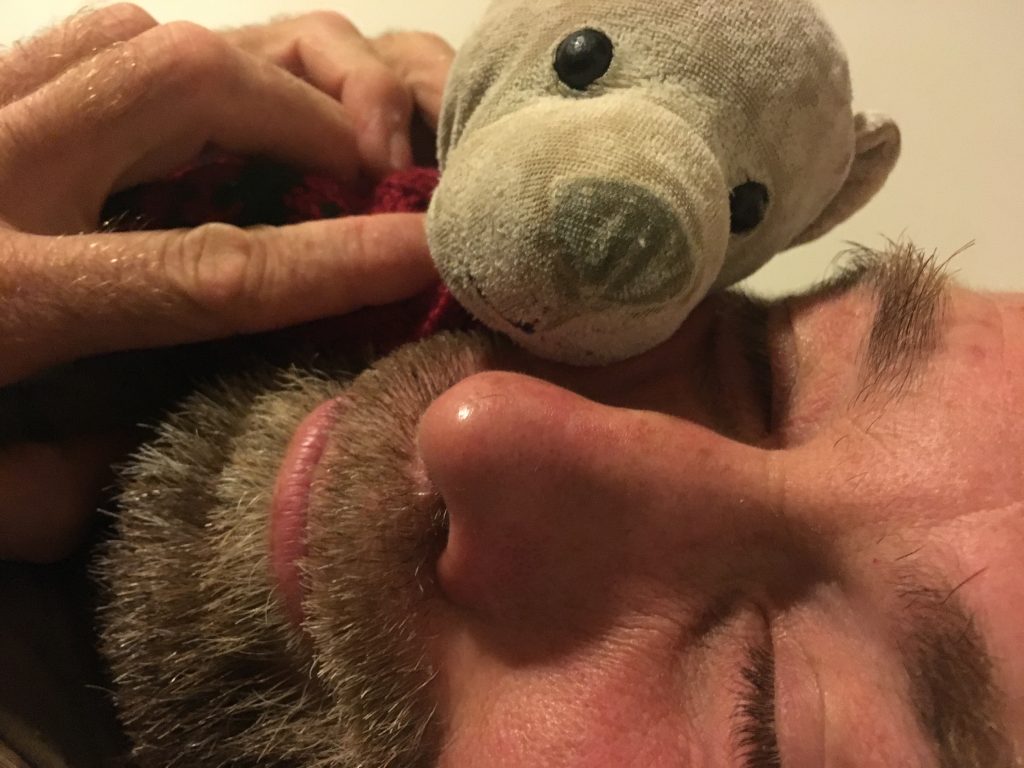 Nathan Posner (art for Leisure League) – works with kids in the afterschool program at Fall Creek Elementary. He also draws comics, makes animations and likes to play with puppets.
Norm Scott (Crankie 3023: The Ultimate Battle) is a video editor, sound designer, turntablist, maker, documentarian, composer, and dad.  He has been documenting everything around him on a portable recorder since he was five, and enjoys building soundmaking devices and audio installations, crafting synthesizer music, and photographing icicles .  In February of 1996, he was awarded the McDonald's Employee of the Month Award. 
Pilar McKay is a social entrepreneur, arts administrator, theater producer, and visual storyteller based in Perry, New York. In 2012, Pilar co-founded the theater company Shake on the Lake with Josh Rice to bring professional theater to rural communities. Shake on the Lake produces the biannual New York State Puppet Festival, where she met Lily in 2022 and where Lily introduced her to crankies. Her visual storytelling incorporates her background as an ethnographic researcher, rural sociologist, and visual storyteller. She studied Rural Sociology and Applied Economics & Management at Cornell University (B.S.) and Social Research Methodology at the University of California, Los Angeles (M.A. and Ph.D.). She taught at the Newhouse School at Syracuse University, American University, and the College at Brockport.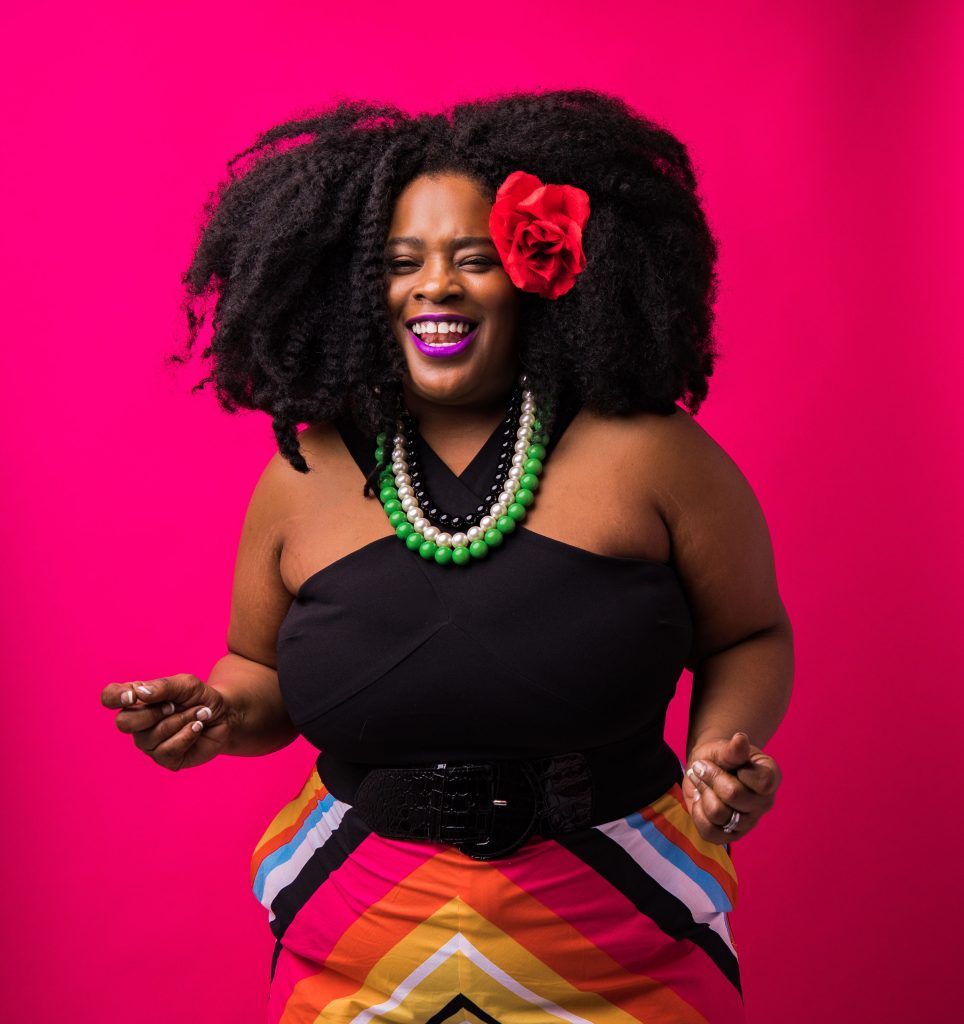 SingTrece – (Music) – "Her voice has been called "Milk and Honey to the Ears" and you can't help but feel something with every note she sings. SingTrece recently won first place at the famous Apollo theater. She also tours Europe, singing in Malta, Norway, Hungary, Germany, Italy, and even the Vatican twice. She starred and sang in the feature film "Manhattan Front" written and directed by Cathy Crane. Trece has also performed in many theatrical roles: Dream Girls (Effie), From the Blues to the Bible (Ruby Pearl), The Wiz (Glinda the good witch) and Crowns (Velma, a hat Queen) and many more. She is now the face of the band SingTrece & Stone Cold Miracle. SingTrece learned that her gift of singing was a light with a purpose and needs to be shared with the world. She encourages and inspires with every note she belts out so effortlessly with every song she writes or asks to sing. SingTrece is a playwright, director, actress, singer, songwriter, mother, wife and all around amazing woman.