Lily Gershon- President
Lily, of LilySilly Puppets, is a puppeteer, singer, producer and puppet maker. She has a  M.A. in Education  and has taught high school English, as well as Puppet Arts. She performs as part of a  jazz duo and sings in a number of languages. She lives at the Dacha Project, a collective homestead that she co-founded.
Matthew Ocone- Treasurer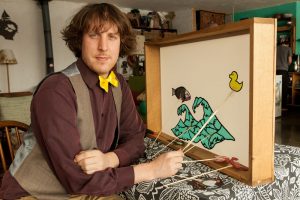 Matthew is a musician based in Ithaca, NY. In addition to performing on solo classical guitar, he regularly plays with Isaac Sharp in The Dacha Guitar Duo, with violinist Bill Hurley in The Tarragon Duo, and with puppeteer Lily Silly. He lives at The Dacha Project, in Freeville NY, a sustainable homestead, where he manages a small vegetable farm. For info on his various musical projects, The Dacha Project, and his passion for Hippopotami, you can visit his website, www.matthewocone.com
Marietta Synodis- Secretary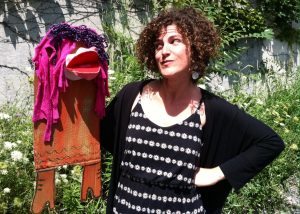 Marietta is a modern-age Renaissance woman. Prior to moving to Ithaca in 2014, she worked as Senior Researcher for the NPR show State of the Re:Union. In 2017 she produced a 6-part radio series for WRFI documenting the community reading of The New Jim Crow. She is currently studying with the Actor's Workshop of Ithaca.