Our Story:
We started Lilypad Puppet Theatre after many years of working with puppet arts, exploring hand puppets, marionettes, shadow puppets, crankies and giant parade puppets. Puppetry is incredibly diverse and can be an access point into so many creative elements.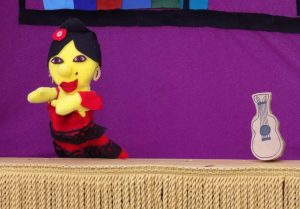 We want to build the puppet community and expose more people to the amazing variety of puppet arts. To do this, we will be starting a regular monthly series at the Cherry Artspace. Every month, starting Sept, we will highlight a different style of puppetry, collaborating with new artists and performers throughout the year. To see what we've got planned so far, check out the series page.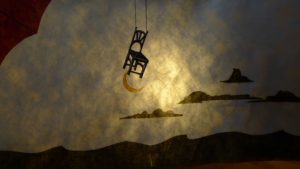 This series will be for families, but we also produce events for adults, such as the Crankie Cabaret! This variety show features different stories, musical acts and visual artists through the format of the crankie – an old storytelling art form. It's a long illustrated scroll that is wound onto two spools. The spools are loaded into a box which has a viewing screen.  The scroll is hand-cranked while the story is told. We had a fabulous time in the last 2 years and plan to continue the annual tradition!
What will this funding support?
Most of the funds raised here will go toward paying performers and artists for putting on shows as part of the Lilypad Puppet Series and the Crankie Cabaret. Some of the funds will also be used to supply free tickets to shows for low-income folks.
If you do not want to be thanked publicly on our website or program please send us a message and let us know!