October 1 2022 – Stewie's Magic Hat – performed by GoodHearted Entertainment
The time has come for Stewie to follow his family's tradition and find a job with a very important hat! His Grandmother announces that he will become an apprentice to the Great Garbanzo, a highly accomplished wizard! Will he master these magical tasks to earn his magic hat? Will he make his family proud? The story unfolds with magical messes, musical dragons, and many more amusements to help Stewie find the hat that fits him best! Best for ages: 4+
Photo credits: CRG Photography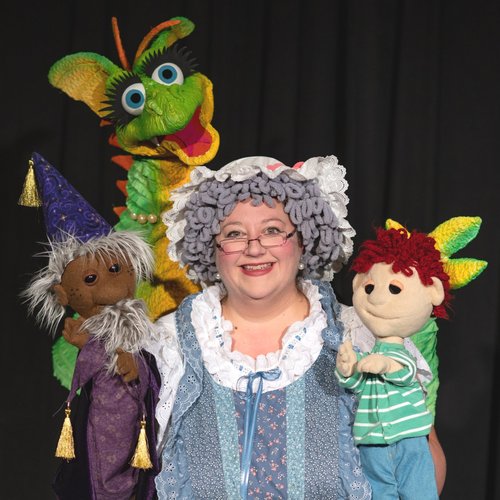 About the Artist : Honey Goodenough is a puppeteer, educator, and children's party entertainer. Her company, Good Hearted Entertainment most recently, debuted their new show Stewie's Magic Hat, which was generously funded by a Jim Henson Foundation Family Grant. She has also created the literacy-based puppet show Word Play as part of the 2016 Puppet Showplace Incubator Program. Her solo show, Sock Monkey Circus toured China in Fall 2017 with the International Clown Comedy Festival, and was also part of the National Puppet Slam at the Center for Puppetry Arts. It has appeared since at birthday parties and cultural events throughout Greater Boston. When not puppeteering, "Funny Honey" performs magic shows, paints faces, and twists balloons for all sorts of family friendly parties and events.
November 5 2022 – Little Red Ridinghood – performed by A Couple of Puppets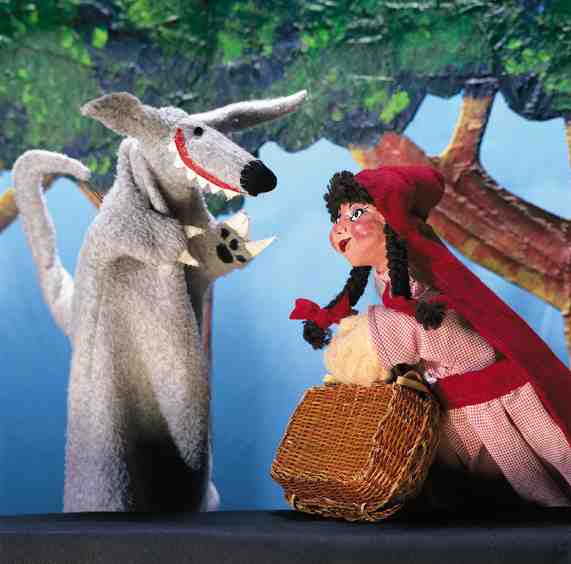 Children squeal with delight throughout this traditional tale with a twist. Find out what happens when Little Red gets mixed up with Porquoi the pig who is in the wrong story. Complete with changing scenery, music and charming hand puppets, this show will have audiences ratting on the wolf and cheering Little Red to safety. Show is 30 minutes. Best for ages 2-7.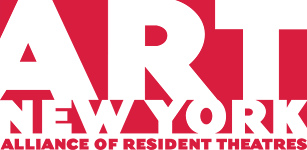 This series was made possible by a grant from NYSCA-A.R.T./New York Creative Opportunity Fund (A Statewide Theatre Regrant Program)
Previous shows:
September 3 2022 – Wanda & the 3 Potions – performed by LilySilly Puppets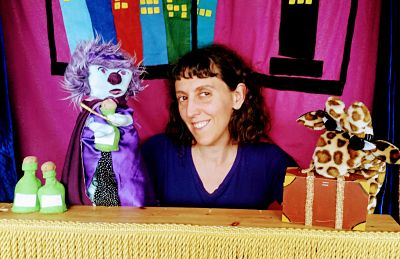 Wanda the Wizard has always been very helpful on the set of Aunt Irene's variety show, but her new potions are making a magical mess. See the singing Ms. Lips, a many eyed monster, the Opera Cat and more! Live music by Matthew Ocone.
June 4th, 10:30 am – I LOVE TACOS – performed by Brad Shur of Paperheart Puppets @ The Cherry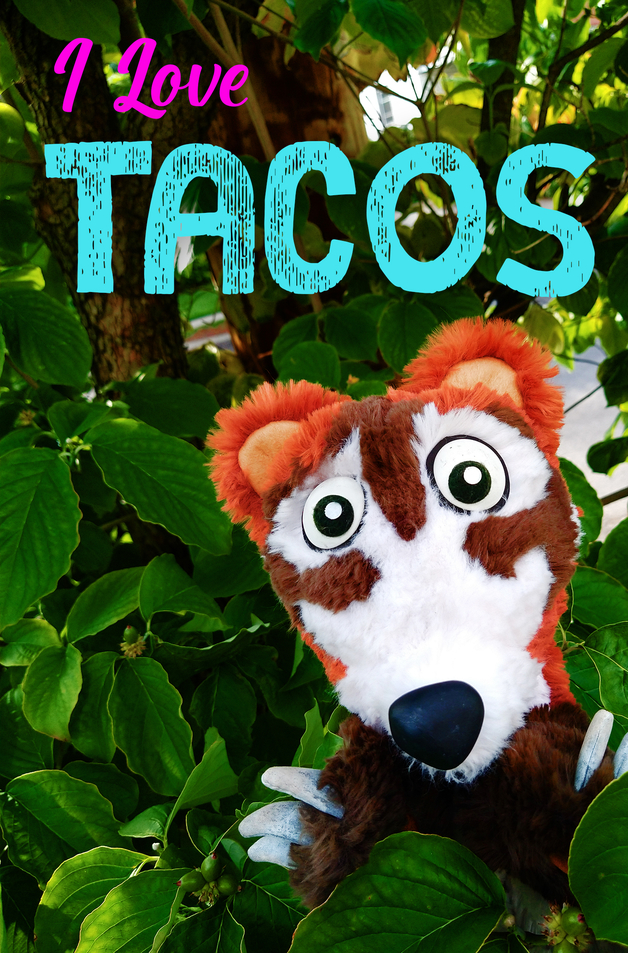 There is joy in the world, and it comes wrapped in a tortilla!
Join White Nosed Coati and a cast of amazing Mexican wildlife in three original stories celebrating tacos and the place they were created. Each story is packed with exuberant humor, and colorful characters. So get ready for magical Quetzal birds, taco monsters and the mystery of the volcano rabbit and his ultimate salsa!
May 7th, 10:30 am – Shadow Puppet Party – performed by LilySilly Puppets @ The Cherry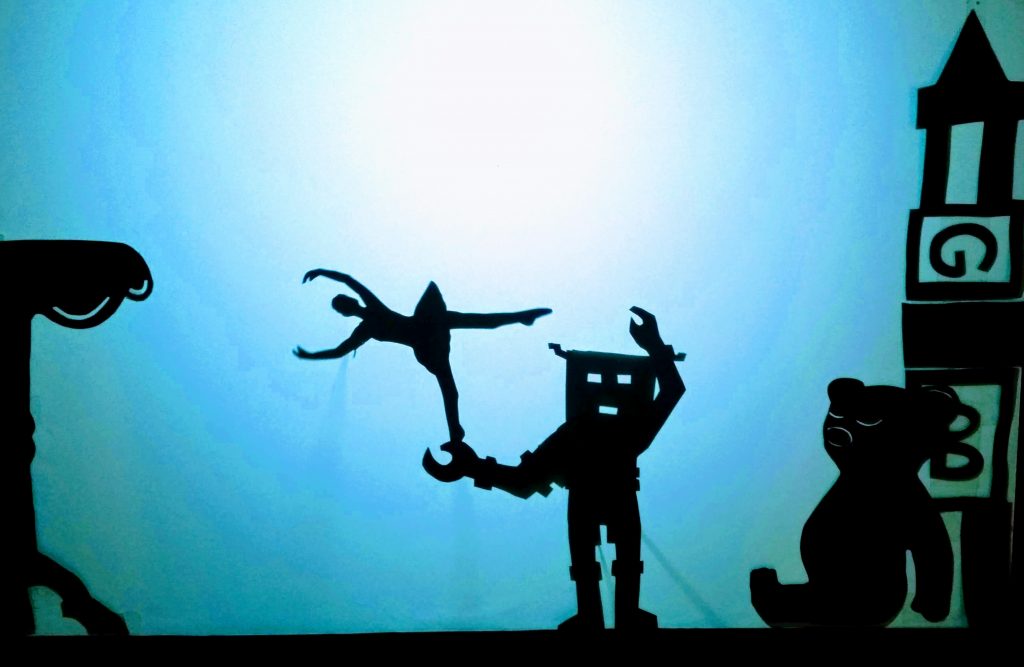 Hear the tale of the Cabbage Girl, see the dancing Robot Ballet and follow Goldilocks and the 3 ALIENS in this dynamic collection of short shadow puppet shows. Get a glimpse into how shadow puppets work with Lily and Matt after the performance.
Thursday, April 21 @ 4pm SPECIAL EVENT: The Monkey and the Pirate Puppet show from the Great Arizona Puppet Theater!
Ahoy mateys! This original story about a monkey, a pirate and a valuable banana treasure is performed with traditional hand puppets in a beautiful hand painted oceanside puppet stage. Filled with lots of rambunctious antics and monkey silliness this show is sure to delight all your buccaneers! Guest artists Great Arizona Puppet Theater! Make a paper puppet after the show.
April 2, 2022- Crankies for Kids! – performed by Marina Gershon & Isaac Sharp @ The Cherry (102 Cherry St. Ithaca)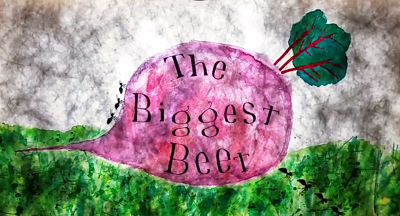 Crankies are scrolling stories told with puppets and music! See The Biggest Beet – a fairy tale about animals and a very stubborn beet! With all new songs! And Duck Odyssey – a journey of a lost rubber ducky through the deep ocean. Live music from classically trained guitarist Isaac Sharp. Best for ages 4+.
SPECIAL EVENT: Sunday, March 20th 2022 12:30pm – Aunt Irene's Variety Show & Special Guest Baroque Ballerina – performed by LilySilly Puppets and Julia Bengtsson ***FREE dance workshop after the show!*** This show is at a different LOCATION – CSMA Community School of Music & Arts (330 E State St, 3rd floor)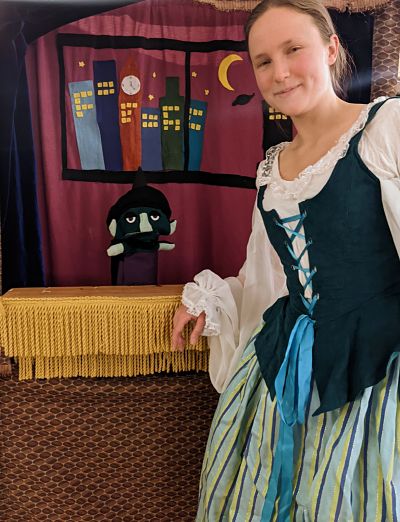 See a singing sloth, the Opera Cat, and Wanda the Wizard in this puppet variety show. Things seem to go awry as a needy witch casts spells to compete with Aunt Irene's cast. Special guest Baroque Ballerina, Julia Bengtsson from The New York Baroque Dance Company will perform and lead a dance workshop for kids after the show. Live music by classically trained Matthew Ocone on guitar and Bill Hurley on violin. The show is about 30 minutes, with a short peek backstage afterwards and the dance workshop immediately after. Limited Seating!
November 6th- Cardboard Explosion– performed by Paper Heart Puppets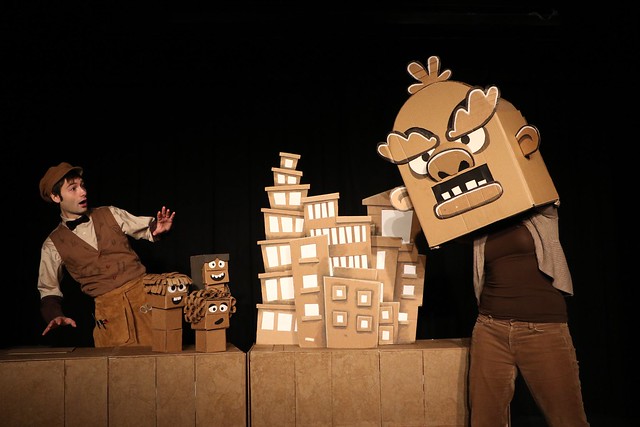 "Cardboard Explosion!" brings four original stories to life using nothing but cardboard and the power of your imagination. With help from the audience, puppeteer Brad Shur transforms simple cardboard shapes into elaborate puppet characters, then brings them to life right before your eyes. Get ready to outsmart dragons, choose-your-own superpower, and train adorable animal sidekicks in this fun, energetic, participatory show. Best for 5+
October 2nd – Sock Monkey Circus – performed by Honey Goodenough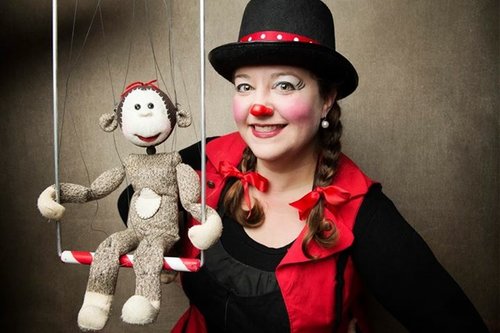 Sock Monkey Circus is a full circus performed in miniature! This performance features the magical talents of the host "Funny Honey" and her clever monkeys, who are trained to juggle, dance, and swing on a flying trapeze! All this while traveling in their very own circus train car that converts into a miniature stage. These silly monkeys continually outsmart our host, all while performing a variety of circus routines. Everyone is welcome to monkey around with the Sock Monkey Circus!
Recommended for ages 3 and up. Length: 40 minutes. Photo credit: Kirk Marsh.
October 5th- The 3 Little Pigs– performed by Liz Joyce.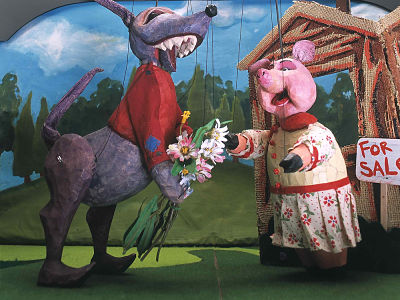 In this version of the classic tale, BB (a reformed wolf with allergies), sells real estate to the new pigs in town. This puppet show features hand-carved marionettes, musical numbers and lots of laughs. All ages!

April 4th- Alfonso's Miniature Orchestra– performed by LilySilly Puppets.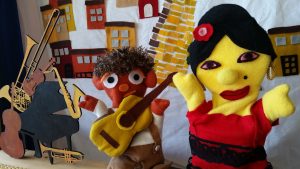 Alfonso lives with his grandmother in Southern Spain and isn't allowed to study music. When he falls in love with the guitar, his only help comes from a flamenco guitar master who teaches him the secrets of the instrument. A great intro to classical music for kids. Live music by classically trained guitarist Matthew Ocone. Featuring music from Spanish Masters, including Granados, Albeniz and Tárrega.
June 13th – The Hoboken Chicken Emergency – performed by Magic Garden Puppets *This is the 2nd Saturday of the month!*
*FREE Workshop after the show – Make a simple Marionette! 11:30am*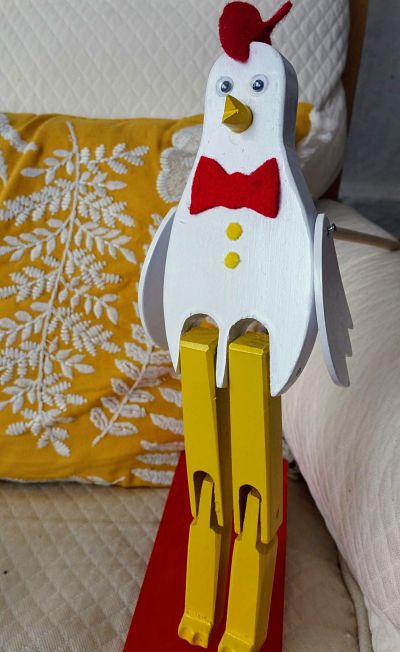 Based on Daniel Pinkwater's book, The Hoboken Chicken Emergency is about a little boy and his 266 pound chicken, Henrietta. When the chicken gets loose, ruffling the feathers of the citizens of Hoboken, there's only one way to save the day! Live music! Marionettes! A Giant Chicken! More TBA!