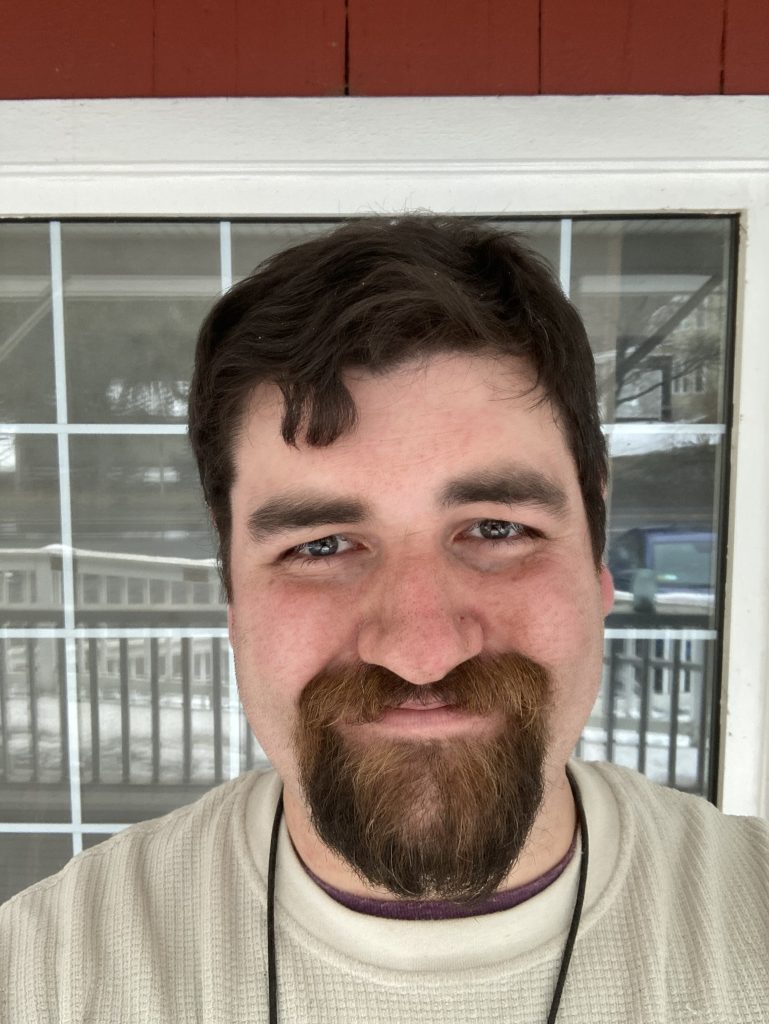 AJ Sage (human host REGINALD ST. MARK ST. JOHN and script writer) is so honored to be working with Lilypad Puppets for a second time, especially given that he's someone who doesn't do crafts! AJ wrote and performed in a collaboration for the 2019 Crankie Cabaret. An actor, director and playwright, he is the Artistic Director of House of Ithaqua, a local theatre and film company that specializes in dark material. In February he directed Contractions by Mike Bartlett, performed right here at The Cherry. AJ has also worked extensively with the Ithaca Shakespeare Company and with the Actors Workshop of Ithaca.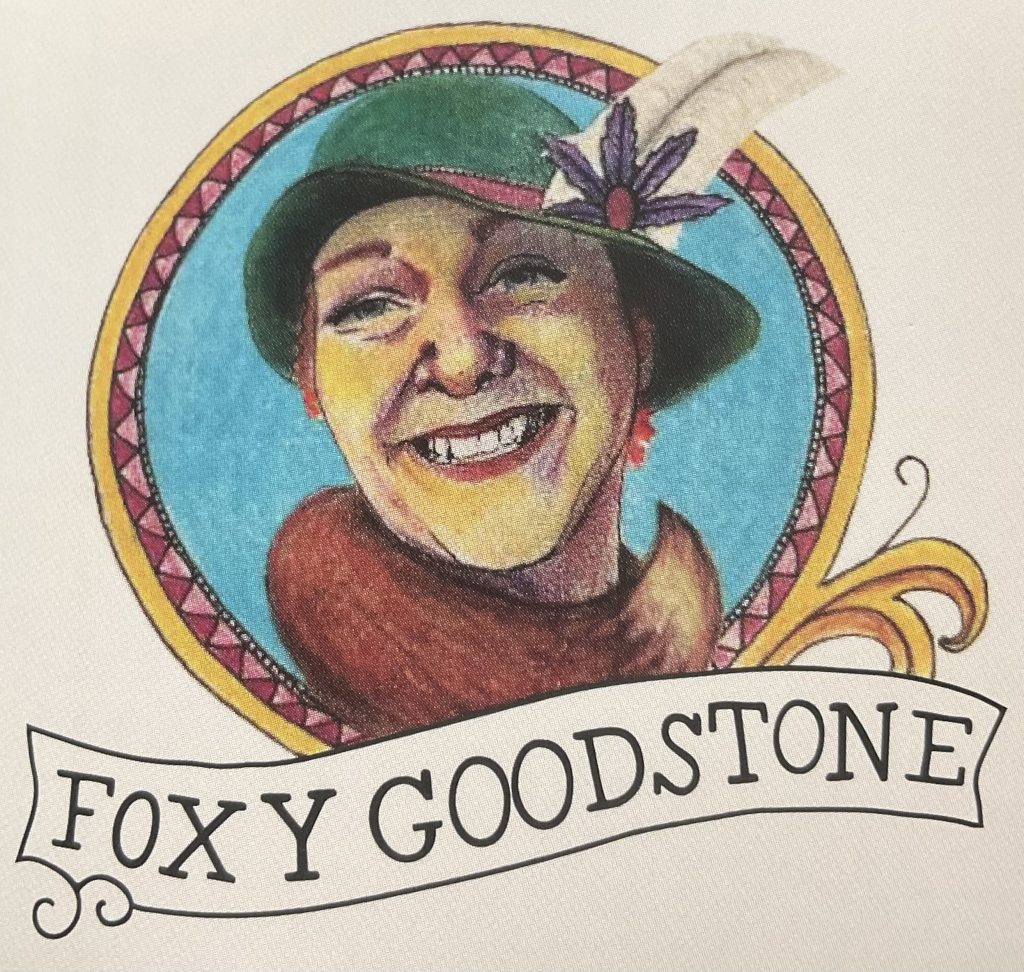 Foxy Goodstone (Foxy Goodstone's Flamboyance of Femmingos) is a woman who brings the party to the party. She produces cannabis centric events and can be found performing comedy in the Ithaca area. Her overwhelming love of New Orleans and it's culture shines in her work. She aims to inspire women and their allies by featuring their talents in her productions.
Foxy's Team:
Samantha Patterson works at Williams College as the Assistant Costume Shop Supervisor at the '62 Center for Theatre & Dance. She has also spent more than 12 summers working at The Santa Fe Opera in New Mexico, specializing in tailoring/menswear. When not working Samantha enjoys a whiskey on the rocks and subversive cross stitching.
Snowflower Huff 'n' Puff has been a dancer for lifetimes. In her past life, she was a full-on hippie mama twirling around Grateful Dead shows & Woodstock stopping strangers just to shake their hands. She danced, choreographed, and created art with some of her favorite people on this earthly realm. In this lifetime much is the same. She identifies herself as a child of the universe, is currently writing a memoir, and holds a Masters in Dance/Movement Therapy. Other than her Pink Femmingo friends, Pink Floyd moves her mind, body, and spirit like nothing else!
katiedid is a DJ, pianist, and electronic music producer living in Dallas, Texas. Her work is, in a few words: eclectic, cathartic, wild, emotional, and fun. mixcloud.com/ecstaticdancemusic
Annie Sunshine Rodgers is a homeschooling, stay-at-home mama. She lives in North Adams, MA, where she attempts to live out her Little House on the Prairie homesteading fantasies while being an active volunteer in her community. Smiling is her favorite, and choreographing silly dance routines is a close second.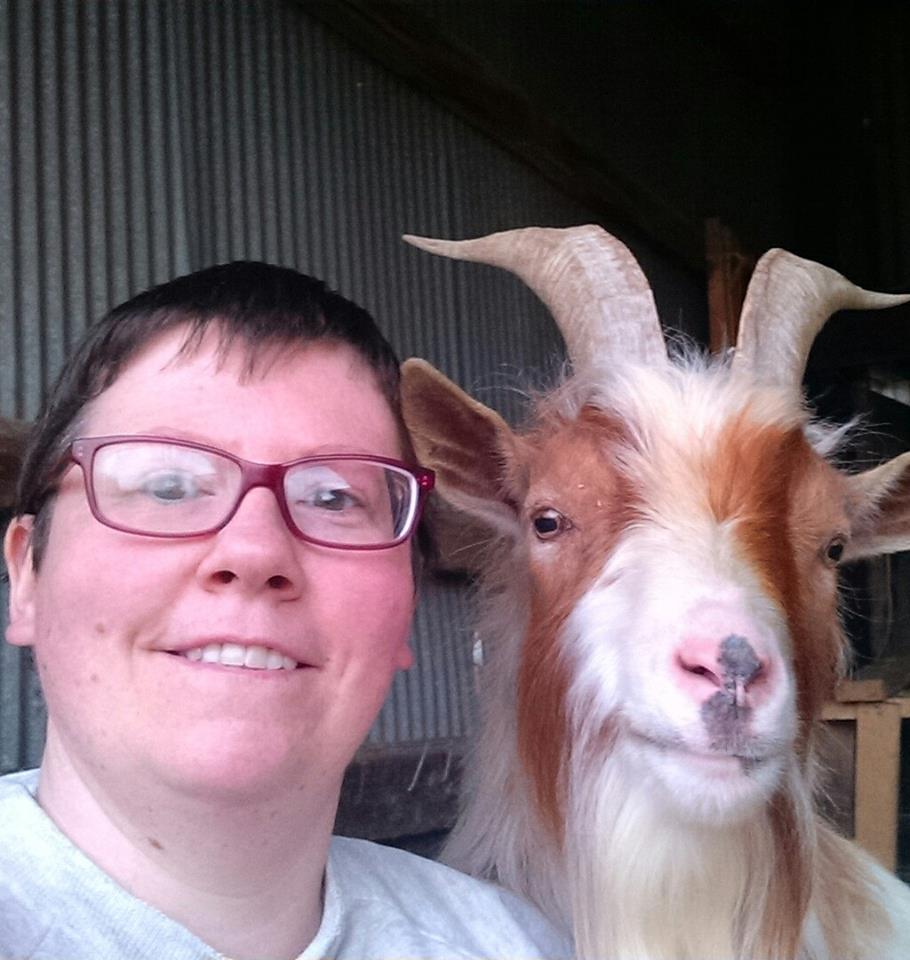 Harmony Borchardt-Wier (Thousand Fur Coat) was born and raised in a log cabin in the wilderness of Alaska, where she was delivered by her father, who promptly dropped her on her head. Yes, that explains some things. She continued to be a modern-day pioneer by growing up without electricity, where 'running water' was taking buckets to the stream at the bottom of the hill. Somehow she survived, and slowly made her way to Ithaca, where she has a backyard farm, works in a lab, and sometimes moonlights as a runway model.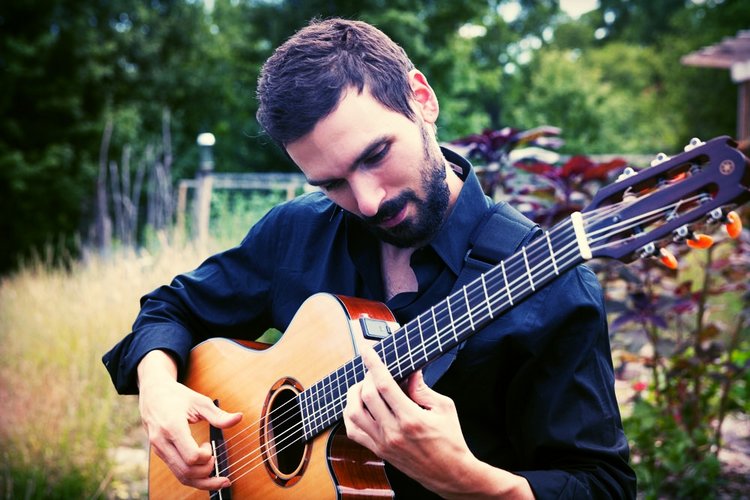 izaq charp – (Live music, Soundscapes, Oreo Cookie Dance and Madam Vulgare) Having the unusual number of five fingers on each hand, izaq was uniquely suited to be the most virtuosic guitarist in the long and proud history of Aglothioia. After quickly attaining a mastery far beyond any of his eight-fingered peers, izaq grew tired of the musical possibilities available on his home planet and sought inspiration otherwhere. And so izaq traveled far, far into the glass mountains, to the mirror lakes of Aasolanya, where time and space are woven and redoubled. There, izaq dove into the crystal pools from which other worlds are glimpsed. The place one goes and does not return…Since coming to Earth (where, it turns out, most humanoids have ten fingers), izaq has found that he is a pretty good, but by no means exceptional guitar player. This means that in order to make a meager living (as one unfortunately must as a humanoid on earth), izaq spends much of his time at his other occupation, flossing the teeth of alligators at the zoo.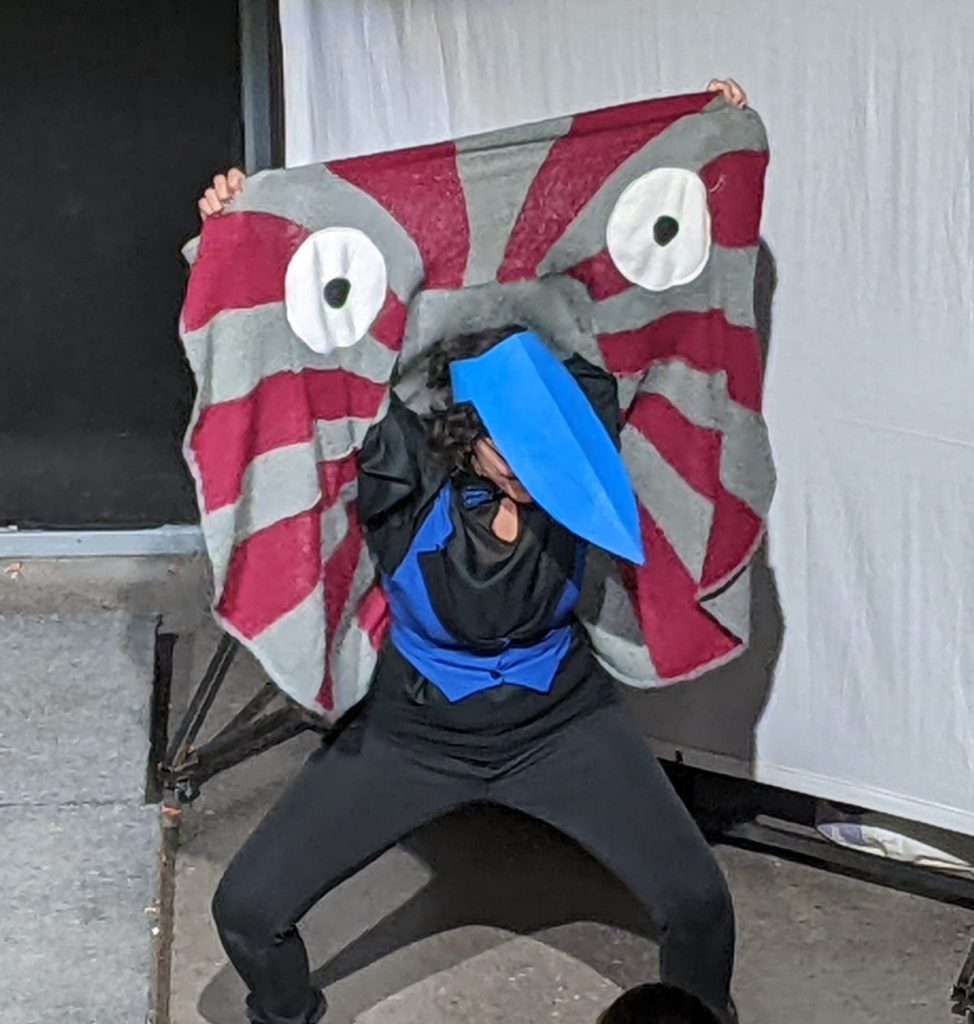 Lily Silly Puppets – (Producer, Birds of Paradise, Kitty Chaos and Oreo Cookie Dance) Lily Gershon is the director of Lilypad Puppet Theatre and a local puppeteer and puppet builder. She makes hand and shadow puppets in Freeville, at a small collective house called the Dacha Project that she built with her pals. She enjoys parades, jazz singing, wind-up toys, and pop-up art, and pretty much anything absurd and wacky.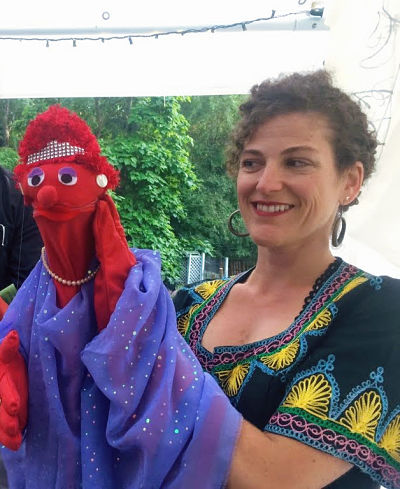 Marietta Synodis – (ANA JENOO, Birds of Paradise, Oreo Cookies Dance) Marietta is a modern-age Renaissance woman. Prior to arriving in Ithaca (in pursuit of a more balanced lifestyle), Marietta was a radio producer in New York City. She now walks through the world as a performative storyteller, telling stories through acting, dance, puppetry, and radio. She is currently producing THIS is Ithaca —a podcast that explores community and the people who build it. She is also (ever so slowly) building her own home. She would like to thank YouTube for providing all the necessary knowledge to guide her in that endeavor.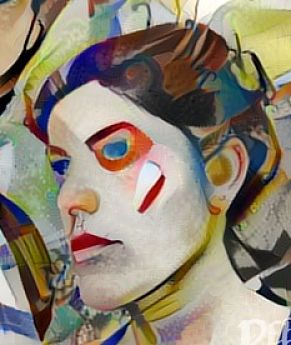 Marina Gershon (Madam Vulgare, Oreo Cookie Dance) is an interdisciplinary artist who works in collaborative puppetry, woodworking, storytelling and immersive performance. Some say she once lost a bet and had to wrestle a bison to the ground with one arm tied behind my back. I have heard that she can carry a cow half a mile up a hill in a hailstorm. Otherwise, you could find her being bossed around by her toddler while she tries to play the role of an adult.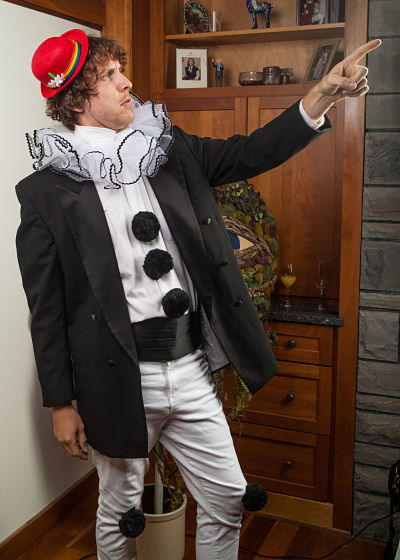 Matthew Ocone (Producer, Puppet host OOF) is a musician based in Ithaca, NY. In addition to performing on solo classical guitar, he regularly plays with Isaac Sharp in The Dacha Guitar Duo, with violinist Bill Hurley in The Tarragon Duo, and with puppeteer Lily Silly. He lives at The Dacha Project, in Freeville NY, a sustainable homestead, where he manages a small vegetable farm. For info on his various musical projects, The Dacha Project, and his passion for Hippopotami, you can visit his website.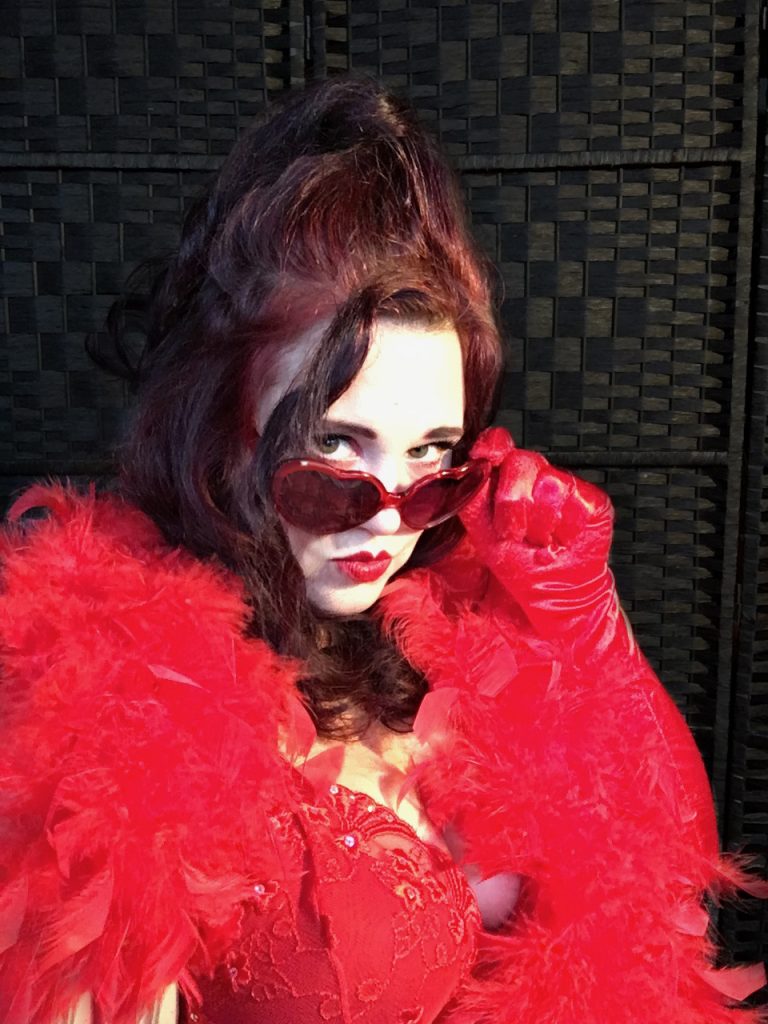 The Mighty Mickie Quinn (Kitty Chaos, Oreo Cookie Dance) is an event producer and emcee who hosts a variety of performance events including Trampoline, the Cosmic Joke Collective, Whiskey Tango Sideshow, and a variety of dance parties. She loves playing dress-up while also elevating and celebrating her diverse community of artists.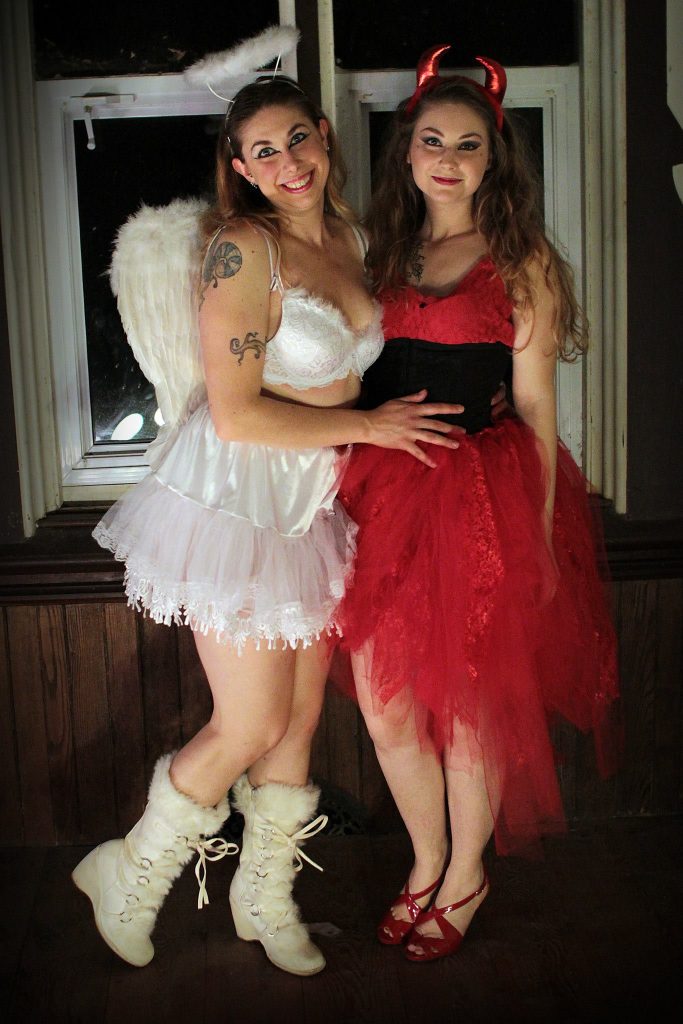 The Mystic Danger Sisters (Flamingo Flamenco) are REAL, LIVE sisters who met on one magical day in 1989 when Mystic Crystal was ripped from the void, and burst into their mother's arms. Robin RedFlag DangerCrush, upon learning of her sister's existence, made it her life goal to include her sister in every production she could possibly come up with. Long before their symbiotic stage name was created, the Mystic Danger Sisters blossomed into existence, performing at various events and venues, and have most notably performed with the Whiskey Tango Sideshow intermittently since 2013. Flamingo Flamenco was inspired by many elements including Robin's love for dance, a large red flamenco skirt, and Crystal's knack for sheepskin fashion. A glamorous gift for us all, and certainly something to change the pace and musicality of the show.
Photo by Elizabeth Pax.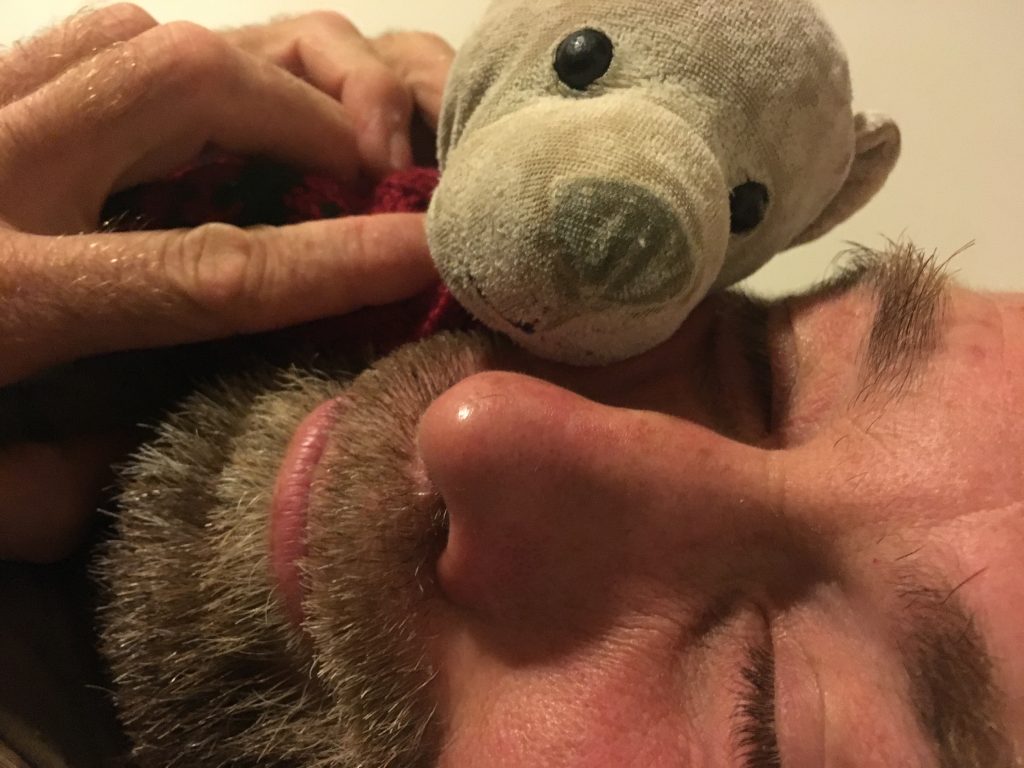 Nathan Posner (Crankie Pants, Pair of Shoes) works with kids in the afterschool program at Fall Creek Elementary. He also draws comics, makes animations and likes to play with puppets.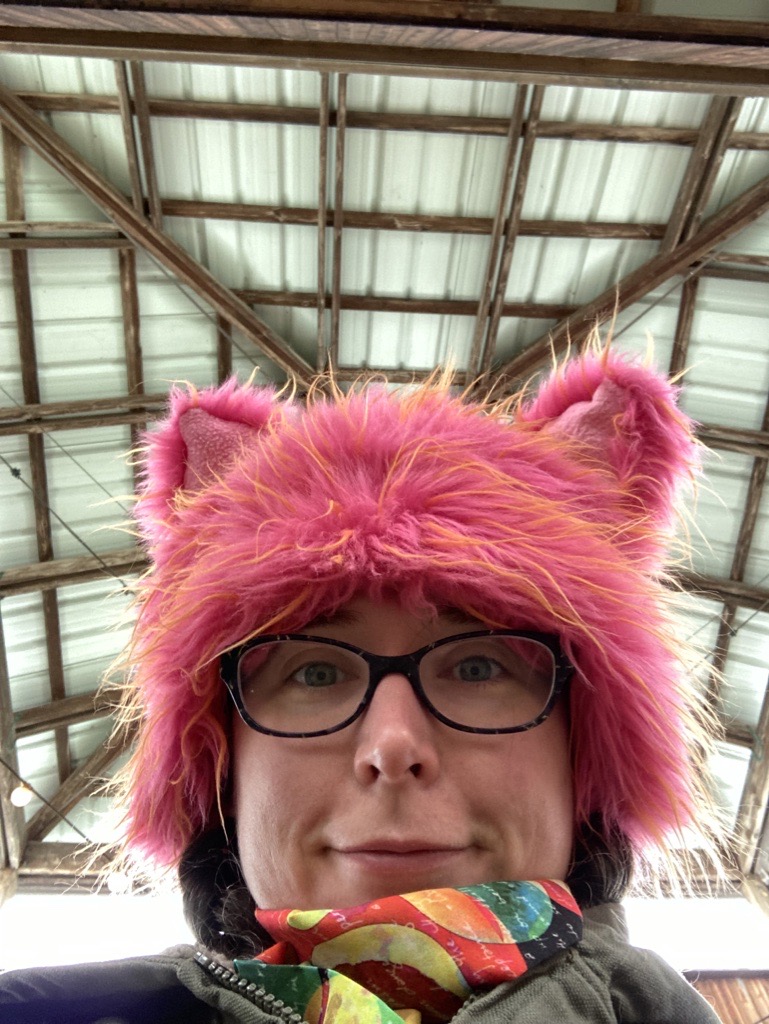 Rose Howard (Thousand Fur Coat) has a BFA in Theatrical Design from Ithaca College '04. She has worked professionally in New York City. Highlights from her work experience there include working for Propstar on the Broadway shows South Pacific, Les Liaisons Dangereuses, Sunday in the Park with George, American Buffalo, and Cyrano de Bergerac. She has built and designed the set, lighting and costume design for various off-broadway and black box theatres in New York and Seattle including SecondStory Rep, The Ohio Theatre, The Kitchen Theatre, The Hangar Theatre, and The Zipper. She's also worked at The Vineyard Theatre, PS122, the Signature Theatre, Williamstown Theatre Festival, the New School for Drama and The Actors Studio, and The Cherry Arts Space, and taught Technical Theatre at Ithaca College from (2018-21). She is a member of the Ithaca Puppet Pod, and her passions include all forms of artistic expression, including masks, puppetry, and hand crafted things.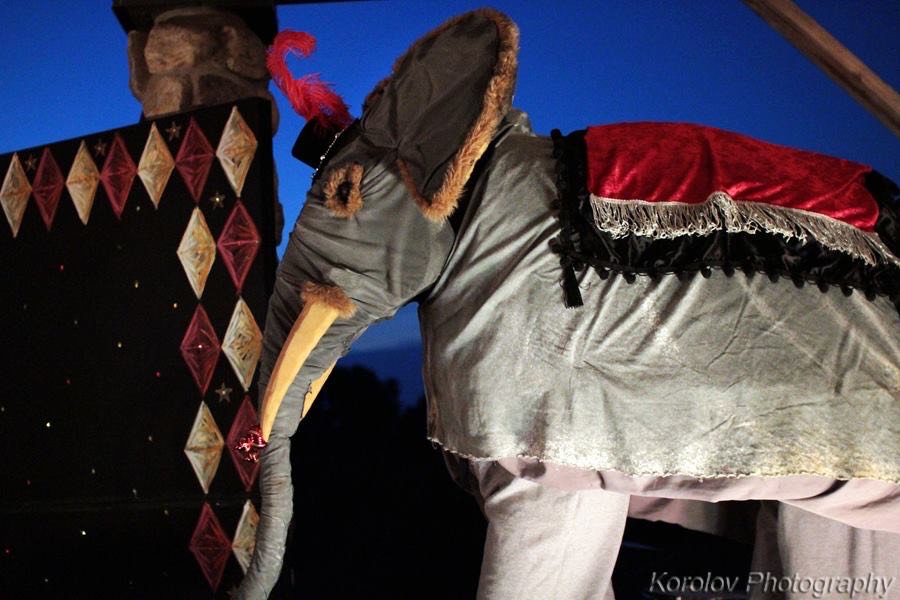 Whiskey Tango Sideshow (Good vs. Evil and Big Topsy) was born in 2009 when the winds whispered "side…show!" Across the flickering embers of some dance school dropouts. Since their inception the Whiskey Tango family has been blazing trails and stunning audiences state and nation-wide with their unique brand of comedy, sensuality and strength. This act features three of WTS's original performers, Burgundy Bullet, Erin the Axe and Sizzlin' Liz, paying tribute to the magic and mystery of the old timey circus with a dramatic plot twist! The Topsy costume was created in the 90's, donated to the troupe and lovingly restored to its former glory. It has toured the country with WTS, from parading through a packed hole-in-the-wall Milwaukee bar room to under the big top on a starry night at Wine and Circus! The Burgundy Bullet is known for her amazing abilities on a sewing machine, and has costumed many of the dance numbers presented by Whiskey Tango. We like to think of the Snake Piece as a "Tail as old as time".