Our featured PERFORMERS for 2019 were (see ARTIST BIOS HERE):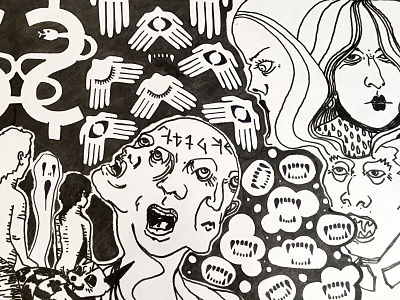 Symbols Crashing Amidst Teeth Gnashing -by Vandana Jain & Mike Estabrook of Artcodex
In a world in which symbols carry as much physical reality as human beings, life goes on with drama and madness. People ponder the sky and gaze longingly into nothing as graphic gods streak trails through the aether. Psychic vampires clatter "clack clack crunch" while the puny magicks of the folk send vain sinews of hope through the crowded air.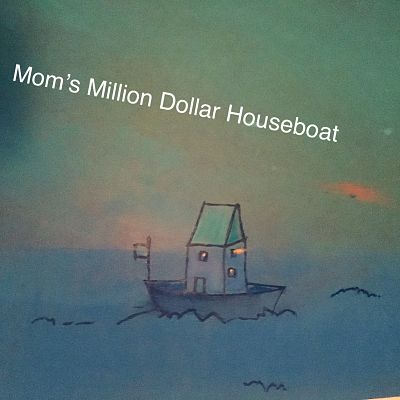 Mom's Million Dollar Houseboat – by Alice Muhlback
It's a story about mom, curlers and a checkbook. A voyage in memory.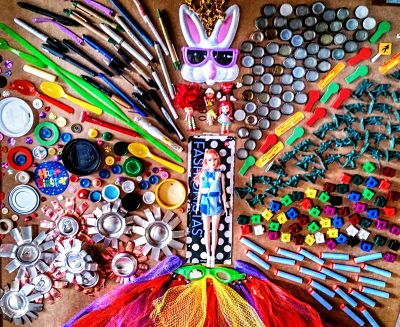 Night Sounds: The Origin by Isaac Sharp & Marina Gershon
Journey into the far in the future, where a garbage pile is home to clan of cockroaches. A wise old sage retells the myth of the origin of all things to an audience of eager roachlettes.
The Tail – by Melanie Bush & Bob Asta
New York City, 1977. In the mean streets of the city, an iguana with no tail is on the loose.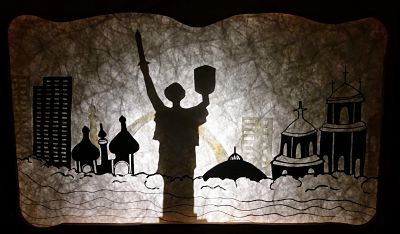 Stories From a Russian Mom by Lily Gershon of LilySilly Puppets
Lily interviews her mother about her college years in 1970's Kiev, Soviet Union. She learns about collective farms, dorm life near the Volga river, and some secrets about her own life.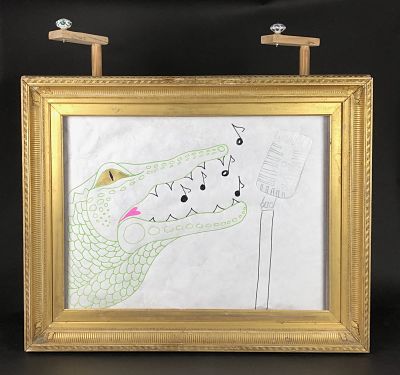 My Very First Crankie by Hilby the Skinny German Juggling Boy.
A meditation on the process of making a Crankie , a variety show in which German Comedy meets Appalachian Fiddle Music, Magic meets Bird facts and you get the meet most of Hilby's family.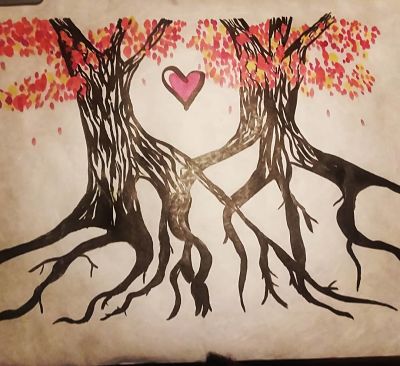 We Are Still Married by AJ Sage & Tori Oxalis
Artist Tori Oxalis teams up with writer/actor AJ Sage to tell a story of enduring and transformative love. When AJ met his husband Will in the woods, the journey led them on a whirlwind of singing mice, impromptu Shakespeare, and accidentally assaulting public officials. Soon, however, they'd find the strength of their bond tested. We welcome you to join us in this plaintive reminder that love is never a finish line.
Music by: Mijail Martinez and Joe Hayward of Cantina Ramblers , Bill Hurley (violin), Matt Ocone and Isaac Sharp (guitar).